change logs
September 28, 2021
September 20th Release Notes!
We've enhanced our Attendee Profile for easier setup!
Your attendees can now manage their personal profile information via the My Profile dropdown in the Virtual Event Hub! In just a few clicks attendees can update their bio, social profiles, interest tags, meeting availability, in-event notifications, and more.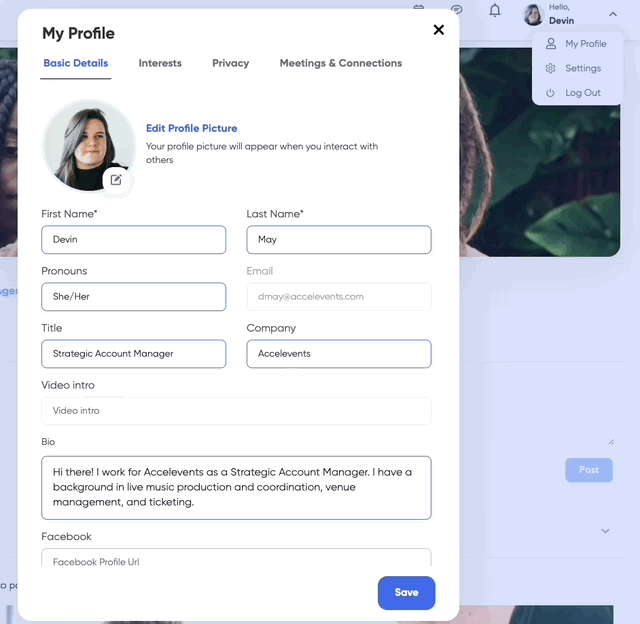 Additional Updates:
We've made improvements to the text editor in all text-related fields.
Speakers can now be added as Attendees with hidden ticket types.
Accept In-Person Bidding Only marks an item as only available for in-person bids, not online bids.
The Exhibitor Background Image ratio has been updated to 1920x1080 pixels (16:9 ratio).
Settings throughout the platform have been improved for clarity and ease of use.
The image resolution throughout the platform has been enhanced.
Improved continuity with text, spacing, and format across the platform.
Thanks for your feedback