Videos and live streams are now supported in the Lobby and Expo Hall banners.
You can activate the live stream by navigating to your Event Website > Virtual Event Hub > Lobby tab of the admin console.
The Expo Hall live stream can be accessed in Exhibitors & Sponsors > Settings > Expo Settings > Enable Live Stream. These streams are supported through direct upload or via RTMP.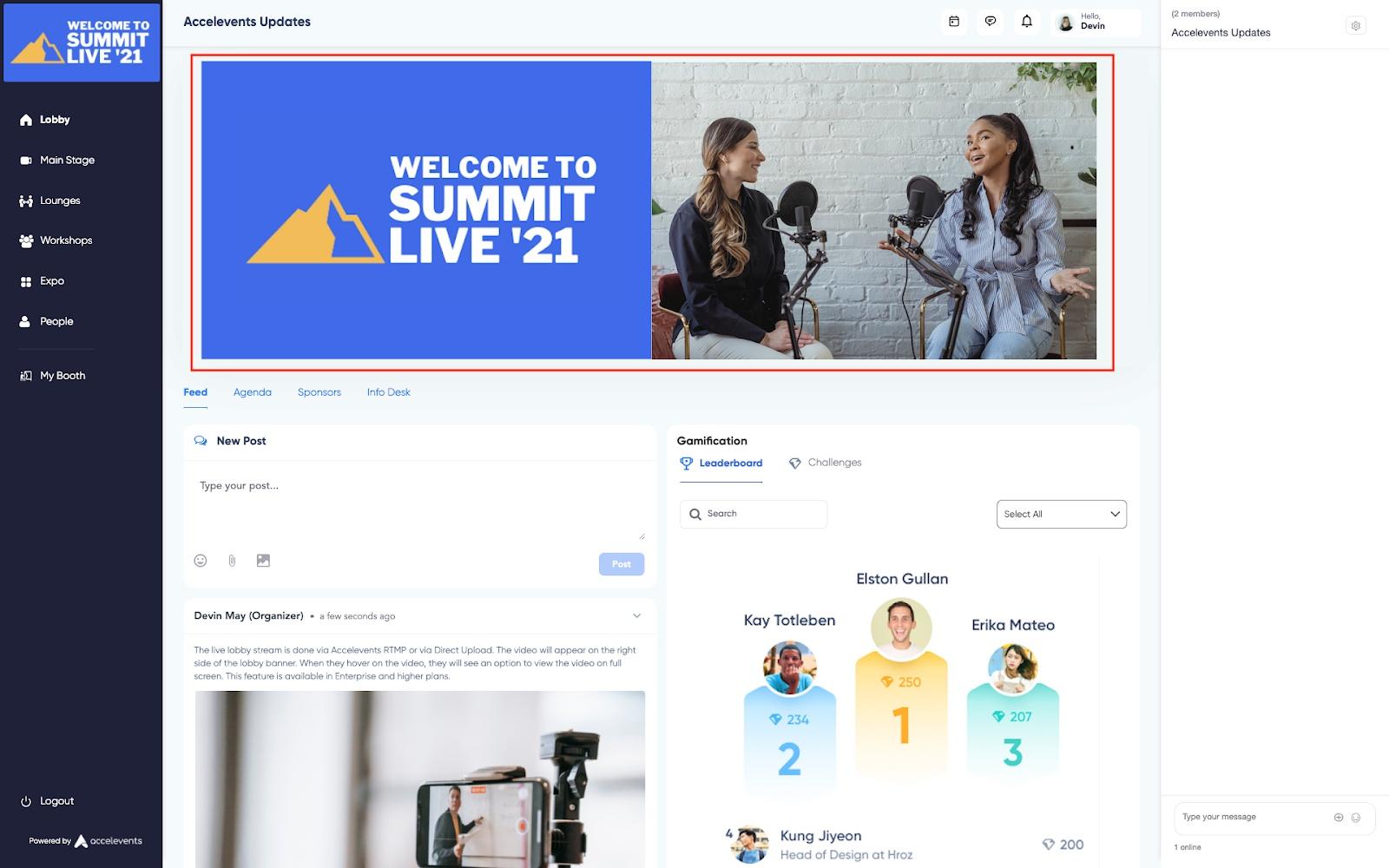 Exhibitor Booths now have polling and Q&A ability!
Exhibitors now have the ability to poll their booth visitors and visitors can now ask questions through the Q&A tool. Data from these modules will be available in the organizer's exhibitor report.
Even more updates:
Attendees can now check in to events through the Accelevents app for iPad.
You can now import registrations for In-Person ticket types.
Active Speakers will receive video prioritization in Workshop Sessions.
Attendees can now check their device compatibility before beginning networking sessions.
"Hide this session from attendees who cannot register for this session" is only applicable for the Virtual Event Hub agenda and virtual attendees. If certain ticket types have access to only specific sessions, not all, this toggle hides any session that is not included with their ticket type. This toggle will now only affect the agenda in VEH rather than the agenda for a hybrid or in-person event / landing page.
Different session types (Break, Expo, and Other) can share the same Session Titles.